Looking for a good book to read this fall?  Look no further.
Fall is the best time of year to curl up with a steamy mug of cider and a good book.   When the air gets frosty and pumpkins pop up everywhere, I reach for something special.  Tis' the season for spooks and magic, monsters and witches, mysteries, and cozy nights by the fireside.
I've compiled the ultimate fall reading list, full of atmospheric reads that bring the season to life.  Choose from 25+ books to snuggle up with.  From romance in the falling leaves, to ghost stories that leave you shivering under the covers, there's something for everyone!
Cold days call for piles and piles of books.  It's time to stock up on stories like a squirrel stashing nuts for the winter.  So pull on your sweaters, walk to the nearest library and grab some of these perfect, autumnal reads.
Want even more? Check these out:
The Harry Potter Series by J.K. Rowling
And the Trees Crept In by Dawn Kurtagich
The Haunting of Hill House by Shirley Jackson
Hallowe'en Party by Agatha Christie
The Dead Path by Stephen Irwin
In the Woods by Tana French
October Dreams by Various Authors
The Shining by Stephen King
The October Country by Ray Bradbury
The Legend of Sleepy Hollow by Washington Irving
The Bunnicula Series by James Howe
The Witches by Roald Dahl
The Goosebump Series by R.L. Stine
Scary Stories to Tell in the Dark by Alvin Schwartz
M is for Magic by Neil Gaiman
The Old Kingdom Series by Garth Nix
The Redwall Series by Brian Jacques
The Name of the Star by Maureen Johnson
Devil in the White City by Erik Larson
The All Souls trilogy by Deborah Harkness
Trigger Warning by Neil Gaiman
We Have Always Lived in the Castle by Shirley Jackson
There are so many great books to read this time of year and so many new ones coming out.  I couldn't possibly list them all!
What are some of your favorite fall reads?  Which ones are you are eagerly anticipating?
Leave your picks in the comments below!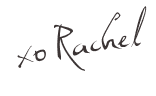 ---
---
You might also like
---